How To Make the Most of Your Engagement
Your engagement is one of the most exciting times in your life! But, it's easy to let this time pass by as you prepare for your wedding. We've created a list of 5 tips for engaged couples to help you make the most of your engagement!
It's easy to let your time as an engaged couple pass you, though. As wedding planning starts, the time between now and your wedding becomes a whirlwind of planning, tastings, and details. It can be easy to let your engagement pass you by without doing the work of growing with one another!
While there is no one right way to spend your engagement time, we wanted to share a few things that helped us make the most of our time. Our prayer for you is that your engagement is filled with growth, celebration, and peace as you take the leap!
---
1. Don't Forget About Yourselves
Being in the midst of work or school can take a toll on you anyway. Throwing in a the pressure or stress of planning a wedding can sometimes be the cherry on top! It's important to remember you are marrying your best friend! Don't forget why you're planning your wedding in the first place. Take time to grow together, read, pray, and BE with one another! Learn how to care for yourselves. The habits we created during our engagement are even more important now we are married!
Reading and working through workbooks together helped us carve out intentional time to grow and even relax. One book we read while we were engaged was Loveology by John Mark Comer. This book was full helpful tidbits and lots of wisdom.
2. Never Stop Dating
Being engaged or married doesn't mean you have to stop dating. In fact, we want to date each other for life. Dating never stops! What we mean by dating is that continued growth as you pursue each other, as well as literally going on dates! Whether it's finding new hobbies you can do together or going out for drinks and a movie, take the time to grow and surprise each other with special one-on-one time.
3. Get Engagement Photos!
We think engagement photos are THE BEST way to take away all nervousness and learn to relax in front of the camera. This is why we offer complimentary engagement photo shoots with a few of our wedding photography and videography packages! An engagement photoshoot is a great way to gain confidence being in front of a camera. Plus, we get to become friends before your wedding!
Engagement photoshoots are some of our favorite adventures, and we always encourage our couples to save time for it. It's a great excuse to all dress up and cute in your new 'fit. You'll also be able to use your new cute pics for your wedding announcements and invites! It's a little break from the busyness of life and a great way to spend some sweet time with each other!
4. Write Letters to One Another
One creative way we stayed connected during our busy season of engagement was by writing letters to one another. We would write letters about everything and anything, and it allowed us to stay connected even with our hectic schedules. It's a sweet way to catch up or remind your person how much you love them. We now have hundreds of letters between us that we love to read!
Now, if writing letters is not your "forte", or maybe you're not super proud of your writing, DON'T PANIC. Writing letters can be hard. Here's a book with some ideas to help you start the practice of letter writing!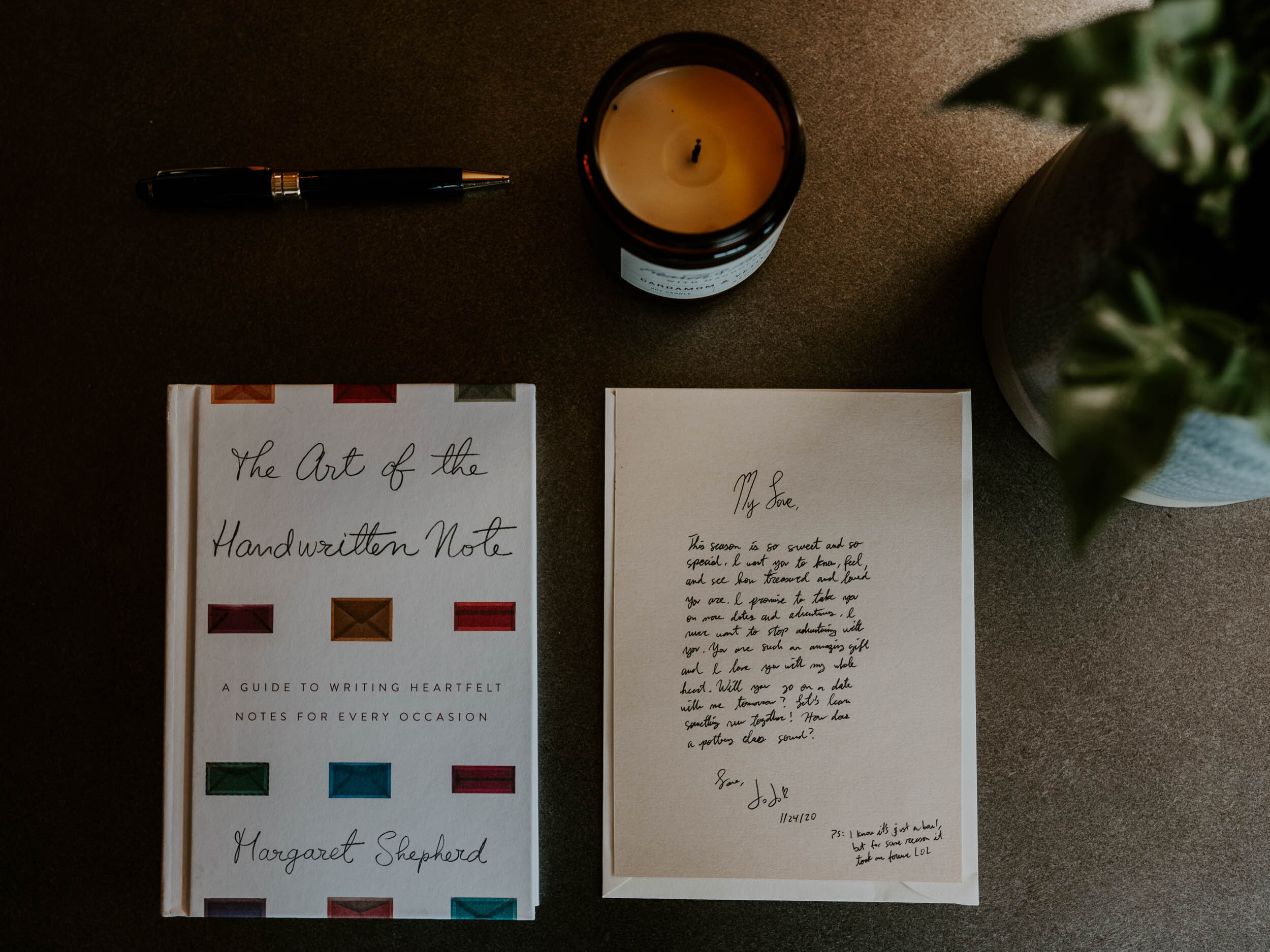 5. Throw a Party to Celebrate
Getting engaged is absolutely a reason to celebrate! This comes only once in a lifetime, and it's a worthy cause to get friends and family together. However, don't let all of the pressure to plan fall all on you two. Remember that it's ok to ask for help! It can be a lot to plan an engagement party by yourselves, so enlist the help of a *trusted* family member or friend to take on the task. Give them the guest list and your vision, and entrust them with this task. This is a time for you to celebrate as well as relax before the whirlwind of wedding planning begins.
For advice on how plan your wedding or elopement during the COVID-19 outbreak, check out this blog: https://josiahandsummer.com/how-the-covid-19-virus-affects-wedding-photography-and-videography/
Here's a link to the books we've mentioned in this blog: